The impact of exchange rate on Hajj Package Price
Pakistani Rupee in a State of Free Fall:
Rupee's tumble has begun. The value of the US dollar against the rupee touched another all-time high for the second consecutive day, reaching approximately Rs148 in the inter-bank market (as of 12:30 Pm – 16 May 2019).
"Fears of further devaluation as a result of the agreement with the IMF have depressed the currency market and the rupee may lose more against the greenback in the coming days," Secretary General of Exchange Companies Association of Pakistan Zafar Paracha as reported by Dawn.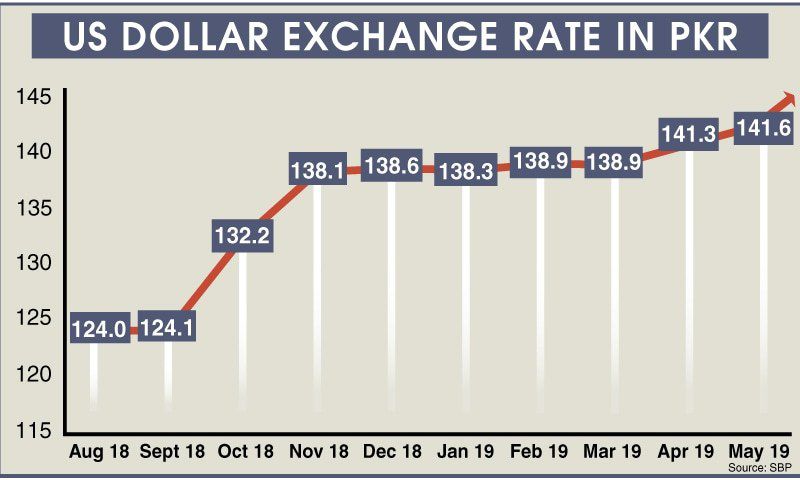 Falling Rupee increases Hajj Package Prices:
Approximately, 85% to 90 % of the payments Hujjaj make for their packages is sent to Saudi Arabia by the operators to make arrangement (like hotel bookings, Maktab payments, food and transport arrangements etc). Only a very small portion of these payments are used for arrangements in Pakistan as these arrangements are limited to Hajj Training Programs, give aways and salaries for Hajj teams traveling from the country.
Due to this Hajj Package price calculation is actually done in Saudi Riyal and then converted in Pakistani Rupees. Hence even a minor depreciation in Pakistani Rupee's value results in a directly proportional increase in hajj package price.
On average every 1 Rs rise in Saudi Riyal value, will result in package price rising by Rs 15,000  to Rs 50,000 (depending on the Hajj Package)
Flash Backs from Hajj 2018
For many Hajj Group Organizers, the current scenario is very much a flash back from last year's Hajj.
in 2018, Hajj Operators were stuck in exactly the same situation, as when they released their Package last year the exchange rate was: SAR 1 = PKR 29. However when the booking were being made, it had crept up to SAR 1 = PK34.
Previous trend in the market has been such that Hajj Packages were released in Pakistani Rupees for easy understanding and communication of the package details. However since the Pakistani Government does not provide any protection to businesses in terms of shielding from currency fluctuations like offer financial products like currency futures / swaps etc – Hajj Group Organizers suffered huge exchange rate losses due to this in 2018.
Keeping in mind last years situation,  most of the Hajj Organizers have released Hajj Package Prices for 2019 in Saudi Riyal.
How can potential Hujjaj protect them selves from depreciating Rupee
Hajj Package prices are pegged in Saudi Riyal (SAR) and the prices provided in SAR would not change during on going bookings. However as stated previously if Pak Rupee depreciates, the package price will automatically rise.
Hence if you have decided to go for Hajj in 2019, then the best way to protect yourself from fluctuations is by :
paying your Hajj Group organizer for your package as soon as possible Or
if you want to take time in deciding the right Hajj Group Organizer or the right hajj package, you should convert some of your savings to Saudi Riyal in-order to shield your self from depreciating PKR